My kit came with no instructions or activation code?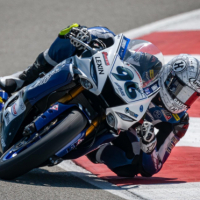 jason@ftecu.com
Posts: 693
Staff User
Hi,
If you purchased an ECU flashing kit it does not need an activation code. Only items like Autoblip kits, Activetune kits, and race team packages require activation codes.
If you purchased a Bench style ECU flashing kit ($450) then you don't need instructions either. This is because the ECU plugs directly into the harness, no wire insertion is required.
If you purchased the Bike Side style ECU Flashing kit ($380) then you do need instructions on pinning in the harness. You will need to register your USB cable first, please follow this link to do so: https://forum.ftecu.com/discussion/587/how-to-register-your-datalink-usb-cable#latest
After registration of your USB is completed you will go to our website www.ftecu.com and login to your customer account. Select Documents. Scroll down to the listing for your bike and select Request Document. It will ask you to override the message always just select Yes. If the download doesn't start click the button to get your document.
Thanks,
Jason A.
Tagged: