How to switch R1M dashboard to standard R1 mode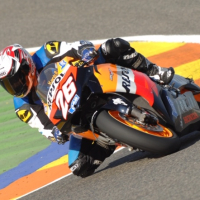 kento_ftecu
Posts: 657
Staff User
For those of you with a Yamaha R1M who would like to change the suspension to something other than the electronic Ohlins, or not have other R1M features displayed on the dashboard, there is a way to switch the dash display so that it functions as a standard R1 model.
Turn the ignition key off.
Simultaneously press the UP button (1) and MODE (2) and turn the ignition key to ON. Continue holding the UP and MODE buttons for at least 8 seconds.
3. You will see "ECU" appear on the display (see below).
4. Press the UP or DOWN button to toggle "ECU" to "METER".
5. Simultaneously press the UP button and MODE for two seconds or more.
6. Toggle selection to change meter operation mode.
7. Turn ignition key off. When you turn the key back on, your dash will be displaying like a standard R1.
Tagged: