EXTREMELY IMPORTANT: PLEASE DOUBLE CHECK THAT YOU ARE ATTEMPTING TO FLASH THE CORRECT FILE!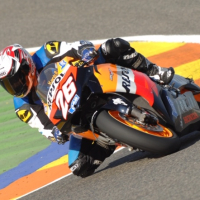 kento_ftecu
Posts: 710
Staff User
Before you flash a file onto your ECU, please double-check and ensure that you are using the CORRECT file for your ECU. Check the part number on your ECU and make sure that it matches the part numbers listed for the flash file. Most of our folders contain numerous files for a particular model. If you try to flash a file that has a different part number (signifying that it is for a different year or market model) than the ECU, you could end up causing a major write error into the ECU that will trigger numerous codes and usually result in a non-running motorcycle. Some motorcycle ECUs cannot be rewritten and corrected once this occurs, meaning that it has become an expensive paperweight, MEANING YOU WILL HAVE TO PURCHASE A NEW ECU. Don't just grab any old file from the folder for your particular motorcycle.
Tagged:
This discussion has been closed.