ATTENTION: QUICKSHIFT OR AUTO-BLIP ISSUES 2017+ CAN/EURO YAMAHA R6, 2017 R1, OR MT10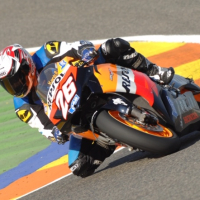 kento_ftecu
Posts: 534
Staff User
We have discovered a flaw in the initial production batch for the Quickshift and Auto-Blip harnesses for the listed Yamaha models that resulted in wires being reversed. This is the cause of problems getting the QS or AB to work properly on these models. You can identify if you have one of the faulty harnesses by looking at the photos below that pertain to your particular Yamaha model.
The above photo shows the single harness connector that leads to the ECU for the Yamaha MT-10 (all countries and years) and the 2017 R1 only. Note that the clip is on top in this view. If your wires are in this configuration, the wires are in the wrong positions. These can be easily swapped by using a pin (or the end of a multimeter lead as in the photo below) to push the pinlock up and push the pin out slightly. You can then pull the wire lead with rubber weather sealer out of connector, and simply insert it into the other side to swap them, and you should be good to go.
The photo below shows the single connector for the Canadian/European 2017+ R6 in the wrong configuration. If your harness is in this configuration, please contact us at sales@ftecu.com we will replace it free of charge. Unfortunately the R6 harness leads cannot be swapped like the MT-10/2017 R1 harness because of the wire lead position in the single connectors.
Again, this post only applies to the Quickshifter or Auto-Blip harnesses for all MT-10, 2017 R1 only, and Canadian/European 2017+ R6 only. Please contact us at sales@ftecu.com if you need replacements for these harnesses ONLY. Thank you.